This website requires Javascript for optimum viewing purposes. Please enable javascript in your browser.
About us
Founded by Rob Pagliuso in 1999, Omnia Capital Pty Ltd has been creating standout, design-driven real estate development projects in many of Sydney's most desirable locations. With an excellent track record in delivering award winning projects on time and on budget, Omnia Capital Pty Ltd is growing into an industry dynamo, offering impressive development solutions in any sector across any market.
Through decades of unfaltering performance, Omnia Capital Pty Ltd's reputation is increasingly enhanced by the nature of projects we embark upon, the high quality environments we create, and the stakeholder satisfaction that results. Omnia Capital Pty Ltd are firmly focused on residential and mixed use developments that offer attractive investment return parameters utilising innovative and creative analysis to maximise the returns available to investors and stakeholders.
Omnia Capital Pty Ltd embodies a resolute commitment to quality, consistent delivery and a vision of long term success backed up by solid technical and market research, an innovative design and construct solution and a core group of loyal stakeholders who have all been very successful following the Omnia Capital Pty Ltd business model. Omnia Capital Pty Ltd is also a proud member of the Urban Development Institute of Australia – NSW (UDIA).
We comprise of a dynamic team of industry professionals who have operated in blue chip corporate environments, as well as local development groups all with successful track records in delivering the desired outcomes for investors. Our dedicated office team are client focussed, efficient and we take immense pride in our professional relationships – with clients, colleagues and trades alike.
We welcome you into our world knowing that our real estate development group can deliver an investment return to satisfy most risk appetites, and provide real estate solutions to investors and land owners looking for that expert advice and management.
Sustainable Building and Development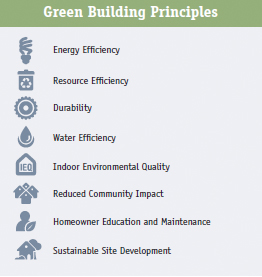 The people behind Omnia Capital are firmly committed to environmental and sustainable development. We encourage green alternatives available when planning new projects. The ever evolving range of construction materials and resources add many benefits to our projects including
– Greater lifecycle of materials with reduced maintenance requirements;
– Reduced impact of allergens and toxins in the home improving indoor environment quality;
– Greater water and energy efficiency;
– Reduced waste emissions and carbon footprint.
In many cases this will also result in ongoing cost savings to the eventual owner.
Whether you are a potential purchaser, consultant or contractor our aim is to build a network of relationships which result in a competitive level of service and superior delivery.